17th Annual Phoenix R/C Helicopter Fun Fly
EVENTS:
RAFFLE & T-SHIRTS, ETC.
Our raffle typically has several thousand dollars worth of prizes, including helicopter kits. Last year a Trex 500 was included in the raffle. Prizes are donated by our sponsors; please let them know you appreciate it!
We are offering pre-registered pilots one 2013 Phoenix Fun-Fly Event T-shirt. Pre-registered pilots may also order additional T-shirts if desired. All pre-registered pilot's names will appear on the shirt. The deadline for receiving your pre-registration/shirt order is March 1st, 2013. We need several weeks to ensure we get the shirts printed on time. You can also buy shirts at the field, but quantities and sizes will be limited.
CAMPING
Due to recent changes by the Maricopa Flood Control District, on-site camping is no longer allowed. Please contact the CD concerning camping locations in proximity to the field.
THE FINE PRINT
The
Arizona Rotary Modelers Society (ARMS)
and
Sun Valley Fliers
are proud to be AMA Chartered Clubs (Club numbers 3463 and 921 respectively) and the fun-fly is an AMA sanctioned event. Without going into all the ugly details, the bottom line is this –
YOU MUST SHOW PROOF AT THE TIME OF REGISTRATION THAT YOU ARE A CURRENT 2012 AMA MEMBER. IF YOU ARE USING A 50/53 MHz FREQUENCY YOU MUST HAVE A VALID A HAM OPERATOR`S LICENSE (NO AIRPLANES OR GLIDERS PLEASE). NO EXCEPTIONS!!!!
. All 72, 50 AND 53 MHz frequencies are available for use. Unsafe flying will not be tolerated. The
(ARMS) Arizona Rotary Modelers Society
encourages manufacturers and distributors to set-up displays and sell their products at the fun-fly.
Please, no private raffles!!!
For further information contact the contest director listed below (Please, not After 9:00 PM Mountain Standard Time): Eric Stevens, Contest Director & ARMS Club President, (480) 502-6745, E-mail: e_stevens@cox.net or you may go to http://www.phoenixfunfly.com for map and hotel listings.
The
Arizona Rotary Modelers Society
is Arizona`s largest helicopter only club. The
Sun Valley Fliers
is one of the largest AMA chartered clubs in the United States with a membership of over 300 members. The field is located within easy driving of numerous hotels and dining. For those bringing spouses who wish to shop while you enjoy the fun fly, Desert Ridge is a 10 minute drive and Kierland Commons is a 15 minute drive from the field. Both offer shopping, dining, and entertainment.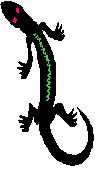 This information is available for download in the following formats: